Home with 1.73acres on Sittee River
Agent: Danie Oosthuizen
ID #1127
Price: USD $375,000
Sold :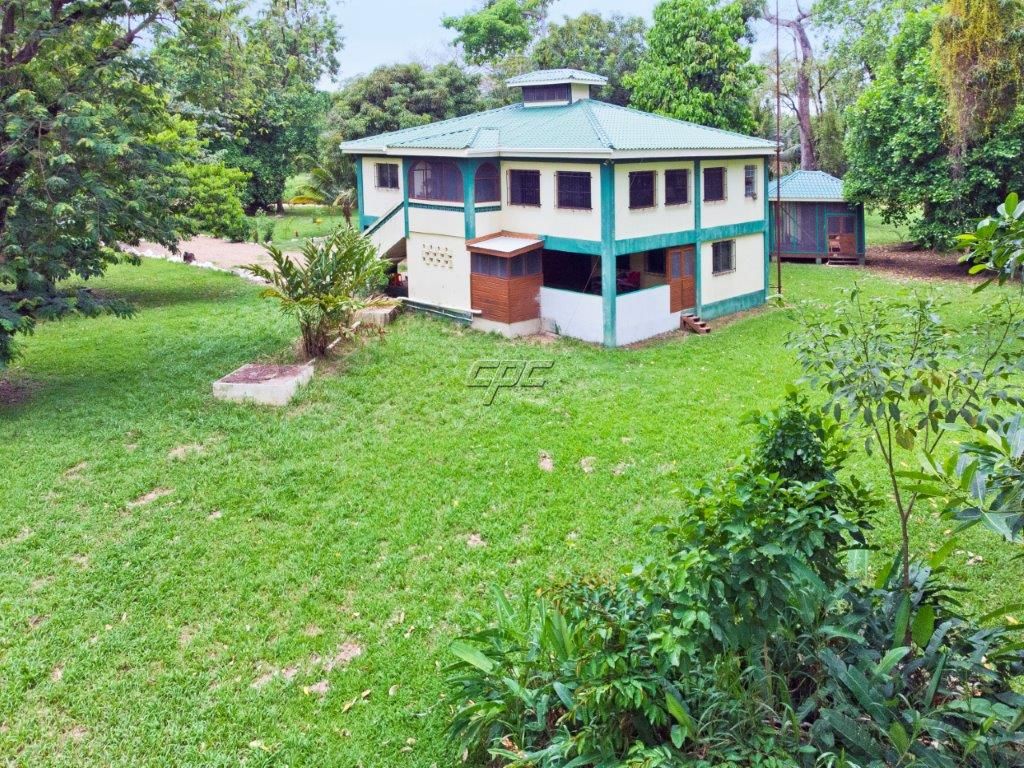 Property Information for ID #1127
Bird Lovers Dream.
This is your chance to own a piece of paradise on the Sittee River and only 15min. from the Caribbean Sea by boat.
It has easy road access to Hopkins, Sittee Point, & Southern Highway, complete with a stone driveway & large garage, but it's away from the hustle and bustle. It's a comfortable house with all the amenities and offers peaceful riverside living with over 180 feet of river frontage that affords beautiful views & convenient access to fishing, water sports, & the Sea.
The property is beautiful & bountiful. It is home to what is easily the tallest tree in the village, a magnificent cotton tree that is truly a sight to behold. The fruit trees include Valencia orange, three varieties of mango, breadfruit, bukut, maleapple, hog plum, Surinam cherry, soursop, bribri, lime, starfruit, grapefruit, & coconut. The fruits are a treat not only for people, but also the multitude of birds who visit or reside on the property, including toucans, toucanets, aricaris, hummingbirds of all types, black hawks, night herons, tiger herons, parrots, parakeets, kisskadees, flycatchers, orioles, tanagers, wrens, doves, warblers, motmots, trogons & more. This explains why our area is so popular for morning bird tours! Other frequent visitors to the property include iguanas, agoutis, coatimundi: armadillos, & kinkajous.
The majestic Sittee River, flowing serenely by, is famous for having one of the world's largest mangrove forests & a bioluminescent lagoon. Our river is also popular with enthusiasts who fish the river for snook & barracuda, or head out past the local marina to the Sea to catch jack, tuna, grunt, grouper, & snapper, or experience world-class sportfishing in pursuit of permit, bonefish, & tarpon. The river is also great for canoes & kayaks, with extensive no-wake zones & a popular launch point at nearby Boom Creek.
Call Danie at +1 501 615 9000 to arrange for a viewing.
For more information, please call: 1-250-361-7159
Address
: Boom Creek
City/Town/Village
: Sittee River Village
Neighborhood
: Hopkins Village South
District
: Stann Creek
Beds
: 2
Baths
: 2
Floors
: 2
mls
: No
Lot Size
: 1.73 acres
Annual Property Tax: US $100